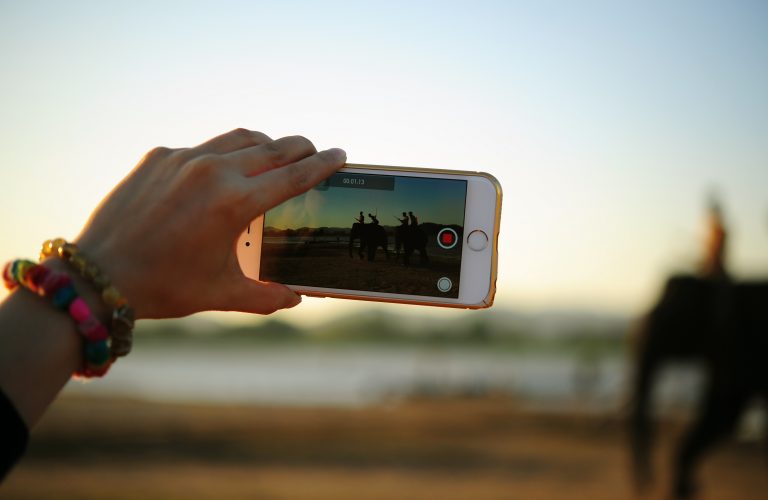 The video has been present for years in the digital world, we have all seen how the content of our social networks, the blogs we visit or the websites of the newspapers have more and more video content and less text.
We have seen how in the statistics year after year the graphic content leads the preferences of the users; Today we know that post with graphic material generate more interactions, we know that social network users spend most of their time watching videos.
Currently, video is the content preferred by marketing teams to promote their campaigns, since it is the content that generates the best ROI. Statistics published by Google last year show that 50% of users look for videos related to products or services before visiting stores. In addition, 6 out of 10 YouTube subscribers prefer the recommendations of purchase of video creators on YouTube versus the recommendations of their favorite celebrity.
So, if the video has all these advantages and is projected as the ideal content for marketing, why does not your video work?
The first thing you have to do to identify what the problem is is to understand the factors that may affect the dissemination of your content. Some points to consider are:
1) How saturated are the platforms you are using, remember that today there are millions of companies promoting their products using videos.
2) Just because it is in video format does not mean that the content is adequate, there are many factors that make up a good video: type of message, images, tone of voice or music, etc.
3) Have you considered if your distribution platform is correct? Are you reaching the desired audience? Are you presenting content of interest to your audience?
Once analyzed the reasons that may be impacting your results, the next thing is to develop a strategy.
Select your platforms
The first step is to choose which will be your dissemination platform. We currently have many alternatives between platforms: YouTube, Posts on Facebook, Twitter or Instagram, Live Videos, Stories, Videos on your website, etc.
Each of these formats offers advantages in the diffusion, probably your best option is a combination of several of these options, keep in mind that using them all at once can saturate your audience and generate a rejection effect to your content.
Choose the format of your Video
The second step is to define the type of video you are going to make, there are different formats and styles that can be followed to promote a product or service, you can use a traditional style of TV commercial or infomercial, create a video tutorial or use animations; the alternatives and combinations are endless, the most important thing is to understand what is the format preferred by your audience, for this, you must review and understand your metrics, study the type of content you are using in your industry and the results it generates. For example, it can happen that your competitors use testimonial videos for their promotion, but when you see their results, you realize that they generate little engagement.
Create a story
One of the most important factors in the success of the video is to develop a story that links the message you want to give from beginning to end and that keeps the interested to the public. You have to take into account very few users get to see the full video, and a good story can make a difference. You should also bear in mind that approximately 85% of videos on Facebook are silent, so your video should transmit the message even if it does not have sound.
Define the duration
Most platforms have a time limit for videos, however, this is not the only factor to consider when you are going to define the duration time of the video; Normally the public reacts differently according to the industry, the format and the platform to be used. For example, in my experience, in Instagram videos between 30-45 seconds are usually the most effective, but in Facebook, videos close to 2 minutes are the ones that generate the most engagement.
Analyze your results
Remember that after the video is published your work is not finished, you should check how your followers react to it, you must understand what the reaction is like at different times, first hours, 2 or 3 days, a week and a month. This type of analysis will help you understand how your video evolves. You must examine at what moment of the video you have the highest percentage of abandonment, and then review what image or phrase you use at that time to change it in the next material. You should also understand how the video is shared and on which platforms, many of the videos on Facebook are shared by Messenger, we see many YouTube videos sharing on Linkedin and on Twitter. It is important that you understand what the behavior pattern of your audience is when you share the content.
Finally, remember that well-used video is a good resource within your digital marketing strategy, but you must develop a good material that contains an interesting story, preferably emotionally charged, in a short time, and present it in a creative format. Remember that the ultimate goal is to get your video to go viral to increase the reach of your message.