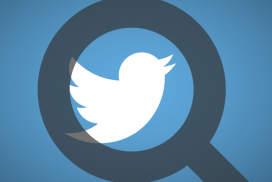 Twitter is done tests to include ads in the section of Explore in the form of banner (image or GIF) located on the list of Trends.
This reduces the organic content within this section, which could be negative when users see advertising first before locating the trends, but it could also be a positive change because it is more striking than the ads located in the traditional feed. .
"We continue to explore new ways to improve our acquisition offerings and offer brands more high-impact opportunities to drive conversation and brand awareness on our platform" were the words of a Twitter spokesperson. Which indicates that this type of ads have emerged as an additional alternative for advertisers. By touching them, the user will be directed directly to tweets related to the subject of the ad.
The challenge for Twitter is to get users to access this section with the same frequency as they access the feed or their personal notifications.
Do you think I will achieve it? Do you think he will succeed?
Source: https://techcrunch.com/2018/07/11/twitter-promoted-trend-spotlight/