Instagram have added a new feature to facilitate the strengthening of communities within their platform.
These are customizable ID cards that allow other people to find your Instagram profile by scanning them. These cards are unique and exclusive for each account and allow others to start following you immediately just by scanning your card.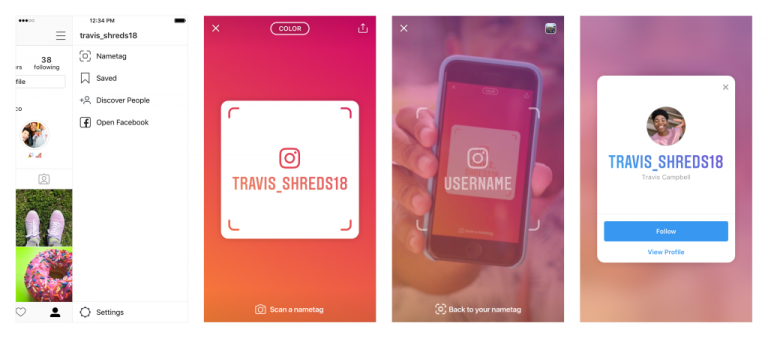 How to generate your card?
– First you must go to your profile.
– Click on the three lines or three points that are in the upper right.
– Select "Business Cards" or "Nametag".
– Your ID card that is customizable will be generated so you can change the background with colors, emoticons or a selfie.
How to scan another person's card?
– You can do it by entering the camera from Instagram or by going to the "Identification Card" tab and then to "Scan business card" on your profile.
– These cards can also be shared through messaging from other platforms such as Facebook or WhatsApp.
The initial goal of Instagram is that, taking advantage of the start of classes in several countries, students can generate new friendly relationships with other colleagues and establish communities within their platform as well.
However, this new function is perfectly applicable for companies and brands that wish to strengthen and grow their digital community.
When you're at an event, at an important meeting, or at your store or location, you can ask people to easily start following your company's account or brand on Instagram. In this way, you can grow your community and connect with many more people sharing the valuable information you have.
Source: https://instagram-press.com/blog/2018/10/04/new-ways-to-connect-with-friends-on-instagram/