LinkedIn has decided to launch the new version of Groups on LinkedIn that is already available on its main website and mobile applications.
As part of a series of actions to improve the experience of the members and the communities they comprise, LinkedIn has reconstructed this section to create a better space where professionals can communicate and share information of interest.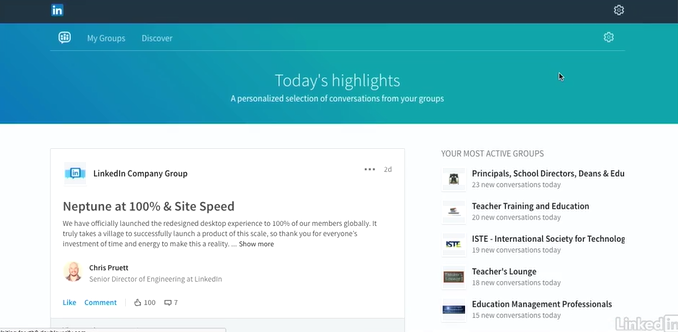 Now, with the redesign, it will be much easier to participate in conversations, respond to comments and post videos, keep up with notifications of the latest memberships and social activities in the groups and get involved and access the Groups while traveling or while you are away. the office from the applications available on iOS and Android.
From the website you can also easily access groups, join conversations from the main feed and discover new groups from the "My Network" tab.
The new experience that LinkedIn offers through the launch of the redesign of the Groups, hopes to be of help so that professionals can establish much stronger professional communities.
Source: LinkedIn.